"Dreamline" (WI6+, 1,260′)
Feb, 21, 2017
Gros Morne National Park,  Newfoundland, Canada
Joe Terravecchia,Will Mayo and Anna Pfaff  climbed a new, and spectacular line today, "Dreamline" (WI6+, 1,260′). Dreamline is a spray ice climb to the right of The Pissing Mare Waterfall on Western Brook Pond. Joe and Casey Shaw have been dreaming of, and eyeing this line since 1997, waiting for it to come into condition. Today it was in condition. Unfortunately, after waiting out a week of storms and bad weather Casey had to return to work and was not around to finish his dream of climbing this phenomenal ice route.
Will Mayo – "It's the raddest ice climb I've ever done". Anna Pfaff – "we sent a new mega line up wild medusa like formations of spray ice and other worldly features".
"This was the most adventuresome and satisfying ice climb of our careers, we all agree." – Will Mayo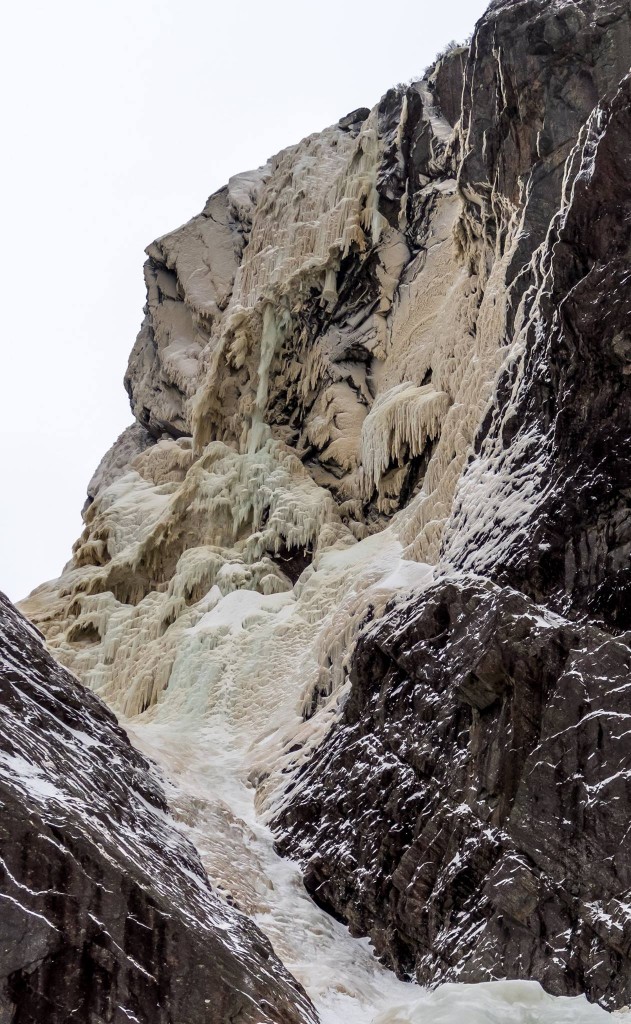 A summer view of "Dreamline".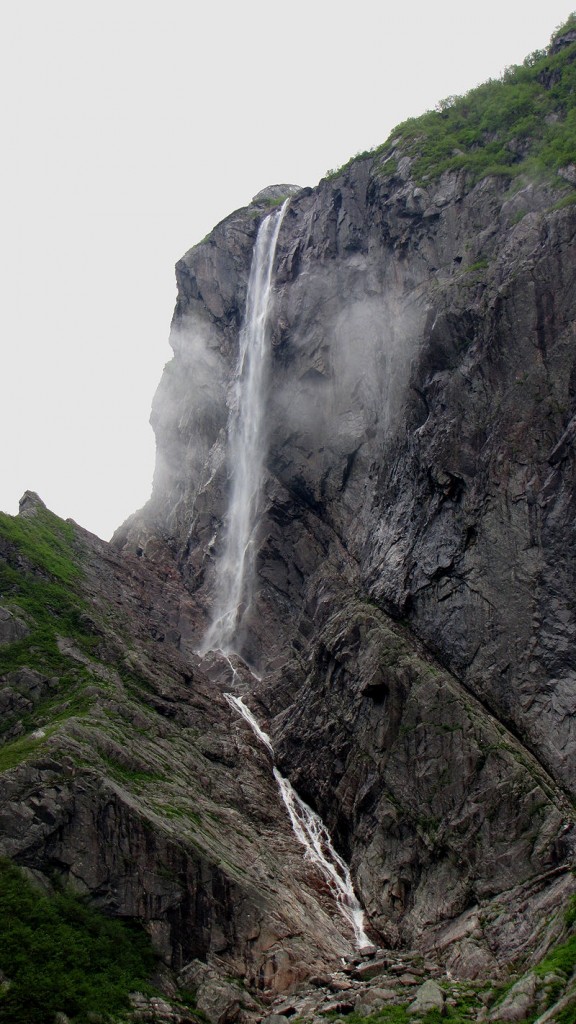 More here..https://en.wikipedia.org/wiki/Pissing_Mare_Falls
Topo Map
–
Sources: Facebook, Wikipedia, Instagram, Gripped.com & Will Mayo