Let the "Games" begin!
Damnation Gully – Huntington Ravine, Mt Washington NH
Sunday October 10, 2010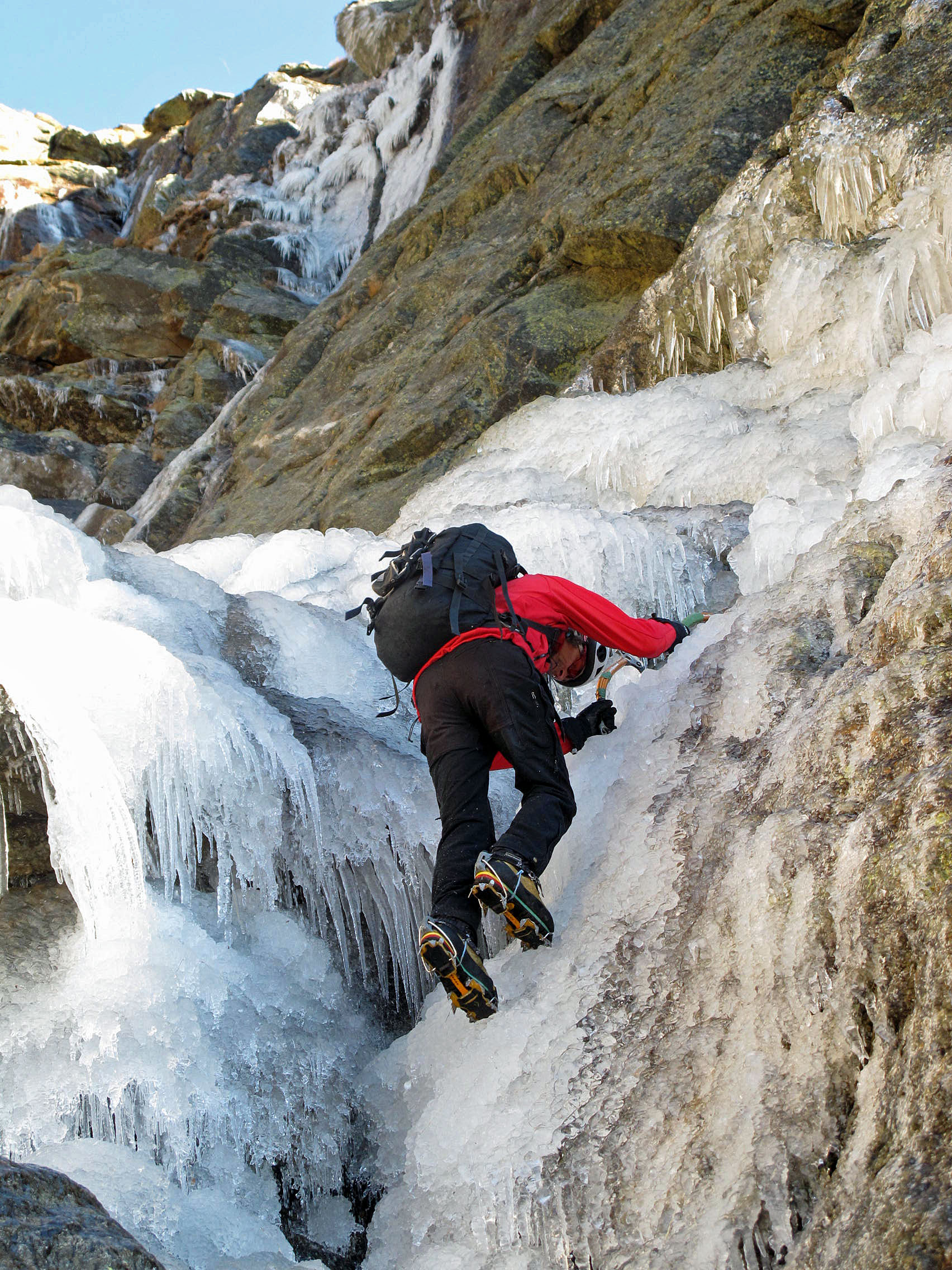 While others were climbing warm rock at Rumney, or having their Sunday coffee, Alfonzo, the alpine junkie was in his element climbing some early season ice. We found more ice than expected, and it was well bonded, but by mid morning the sun was starting to take it's toll. Looks like a great start to the season. Look for more photos in the gallery .
Doug Millen